Biotechnology Definition:
1. the use of living organisms (especially microorganisms) in industrial, agricultural, medical and other technological applications
2. the application of the principles and practices of engineering and technology to the life sciences
(Source: Wiktionary, the free dictionary, https://en.wiktionary.org/wiki/biotechnology: Text is available under the Creative Commons Attribution/Share-Alike License; additional terms may apply. See Terms of Use for details.
Life Sciences Companies/Corporations/Genetic Engineering
Science in Society Archive: Epigenetics and Implications for GM Crops Using RNAi: Based on invited presentation at 1st Forum of Development and Environmental Safety, under the theme "Food Safety and Sustainable Agriculture 2014", 25 – 26 July 2014, Beijing by Dr Eva Sirinathsinghji (ISIS Report 28/08/14)
Viruses Spread by Insects to Crops Sound Scary. The Military Calls It Food Security.: Critics warn that a Defense Department-funded food security project that is still in the lab could set off a "biological arms race." By Emily Baumgaertner, Oct. 4, 2018, The New York Times
|
Food Chemistry
The Beginner's Guide to Natural Living: The ultimate guide on how to prevent disease, lose weight, improve energy and live vibrantly [Chapter 2: "Avoid Synthetic Food"]
Comparisons: BioIntensive, American Intensive, Square–Foot, Permaculture, Organic, Regenerative Agriculture, Nauture Farming (Kyusei and MOA) and Ecological Synergy methods and systems
Growing Small Farms by Debbie Roos, Agriculture Agent for the Chatham County Center of North Carolina Cooperative Extension
Please see the disclaimer
Cloud South Films: One Man, One Cow, One Planet
Considera collects and organises experiences from growers who have applied biodynamic or agrohomeopathic preparations. These experiences are available as a materia medica within which preparations are listed with the issues they address, and as a repertory within which issues are listed with the preparations that addresss them.
Homeopathy Plus: Agrohomeopathy Repertory: A repertory is a list of symptoms, and the remedies that may treat those symptoms. A repertory can help identify which remedy is needed for a particular problem.
Quantum Agriculture: Podcasts
How Plants Grow Presented By Hugh Lovel For The Food Summit, Tennessee State University, 2015 — [Requires PDF Software]
Stella Natura: inspiration and practical advice for home gardeners and professional growers (including Biodynamic Planting Calendar and Planting Guide)
Josephine Porter Institute for Applied Bio–Dynamics: Our Mission is Healing The Earth!
BDMax: Biodynamic preparations, consulting and sprays
Quantum Agriculture: Agrohomeopathy: The Science of Biodynamic Agriculture
Homeopathy Plus: Agrohomeopathy
Agro Homeopathy: Homeopathy for plants, farms, crops and gardening. Learn organic farming and agriculture using homeopathic remedies and medicine.
Homeo Gardening: Experiments and experiences in agrohomeopathy
Mark Moodie Publications: Homeopathy, Biodynamic, Real Science, etc.
Homeopathy World Community: Agriculture – Plants
Dr. Prabhat Tandon: Agriculture homeopathy |

होम्योपैथी–नई सोच/नई दिशायें

Bio–Dynamic Association of India (BDAI): Biodynamics — The Homeopathy of the Soil
ECOGRAPE: Plant Homeopathy
ECOGRAPE: Homeopathy for Plants — Case Practice
The Center for Homeopathy of Southern Vermont: Treating Plants with Homeopathy
Earth Haven Farm: Homeopathic Treatments for Agriculture
Homeopathy Plus: Agrohomeopathy: The Top Four Remedies for Gardens and Farms
Homeopathy Plus: Homeopathic Silica — The Gardener's Friend
Homeopathy 360: Agro Homeopathy Posted By Dr Abha on February 21, 2018
Georgia Organics Conference Spotlight: Shabari Bird on Agro–homeopathy by Claire Maxwell, November 17, 2014
Agro–Homeopathy — An Alternative for Agriculture by Niurka Meneses Moreno, Hpathy Ezine, December, 2008 | December 17, 2008
Science–based Homeopathy: Homeopathic Treatment of Sick Plants and Trees by Dr Nancy Malik BHMS, October 3, 2012
AndhraNews.net: "Homeopathic preparations replace pesticides in Uttar Pradesh (India)" By Virendra Pathak, September 25, 2007
Demeter USA: Farmer to Farmer
Earth Haven Farm: Biodynamic Bee Keeping: The wisdom of the hive guides its keeper
Biodynamic Agriculture Australia Ltd: What to do When Your Queen Abdicates: Created November 18th, 2014
Josephine Porter Institute for Applied Bio–Dynamics: Brief Directions for the Use of Biodynamic Sprays 500, 501 and 508
"Dynamize Your Garden with these Biodynamic Practices" by Matt Sutherland, Spirituality & Health Magazine Issue: 2011 March–April
Biodynamic and Organic Gardening Resource Site: The history, mystery and science of agriculture for the backyard gardener
Biodynamic Association: Rethinking Agriculture
Biodynamic Association Blog: Rethinking Agriculture
What is Biodynamics?: Biodynamic Association
Biodynamics Journal: Biodynamic Association
Community Supported Agriculture: An Introduction to CSA:: Biodynamic Association
Resources: Biodynamic Association
Biodynamic Agriculture Australia Ltd: Biodynamic Compost
National Center for Appropriate Technology (NCAT) National Sustainable Agriculture Information Service (ATTRA): Biodynamic Farming & Compost Preparation: Alternative Farming Systems Guide
Biodynamic Gardening – Planting by the Phases of the Moon
Biodynamic Gardening: Rudolf Steiner College
Recommended Reading List for learning more about Biodynamics: Rudolf Steiner College
Foxhollow Farm in Crestwood, KY is a bio–dynamically inspired farm community that provides healthy food, hands–on learning, and a place where people can experience an earth–friendly, working farm.
McKean County Biodynamics featuring Master Gardener L. A. Rotheraine – Blue Ribbon Vegetables, Tomato Seeds, Angels, and Atlantis
Biodynamic Association: Nature Spirits: How Can We Help Them? By Beth Wieting, Winter 2009 issue of Biodynamics
Quantum Agriculture: Hugh's best article ever on Biochemical Sequence and Plant Growth by Hugh Lovel
The Global Organic Specialty Source Blog: A Venture into "Deep Organic" – Biodynamic Farming Posted by: Alison Goldy on Friday, October 10, 2014
The Ecologist: Permaculture and Biodynamics: sustainable systems of living and growing by Cory Whitney
The Ecologist: Digging for gold by Monty Waldin, 3rd March, 2009
Grow Better Veggies: Biodynamic Gardening
Science in Society Archive: "Saving the World with Biodynamic Farming: The importance of marginal farmers in India using an emergent agricultural knowledge system against the corporate takeover of farms." Sam Burcher (ISIS Report 16/01/08)
Biodynamic Agriculture Australia Ltd: Flowforms in Biodynamics
Living Water Flowforms: Stirring the Biodynamic Preparations Using Flowforms by Peter Proctor — [Requires PDF Software]
Ivydene Gardens Companion Planting: Biodynamics Introduction
Biodynamic agriculture: From Wikipedia, the free encyclopedia
Biodynamic Agriculture Australia Ltd: Biodynamics and Your Health
Japanese system (one farm using technique in Tennessee)
Eat Local Challenge/Intiative - National/Global efforts
Tick Identification — [Requires PDF Software]
International Lyme And Associated Diseases Society: Leaders in Lyme Disease Education and Training
US Centers for Disease Control and Prevention (CDC): Lyme Disease
Tick Bites: Symptoms, Pictures, Treatment and Prevention
Lyme Disease Network is a non–profit foundation dedicated to public education of the prevention and treatment of Lyme disease and other tick–borne illnesses.
Organic Daily Post: Lyme Disease — What You Need to Know By Alan Ray
Primally Inspired: How to Prevent Lyme Disease after a Tick Bite by Kelly
The Foundation for Gaian Studies: Lyme Disease Treatment Updates
Hpathy Ezine: Lyme Disease, June 12, 2010
The Center for Homeopathy of Southern Vermont Blog: A Case of Lyme Disease
The Center for Homeopathy of Southern Vermont Blog: Treating Lyme Disease with Homeopath
Chronic Lyme Disease: Are You Sure About That? by Joette Calabrese, HMC, CCH, RSHom(Na), June 9th, 2017
Protocol for Lyme Disease Using Homeopathy by Joette Calabrese, HMC, CCH, RSHom(Na), June 15th, 2014
Homeopathy For Women: Treating Tic Bites and Preventing Lyme Disease
Treating Lyme Disease Naturally & Effectively (Revised 2012) by Dr. Cindee Gardner, Ph.D., HD (R.Hom.), D.Hom., C.Hom.
Vitality Magazine: Homeopathic Medicine for Treating Lyme Disease by Tamara Der–Ohanian, DSHM
The homeopathic treatment of Lyme disease, February 11, 2012
Homeopathy Today Letters to the Editor: Late–stage Lyme disease & homeopathy, September 30, 2008
Tick Bites: Homeopathy: An Effective Natural Tick Bite Lyme Disease Treatment by Jacob
Dogs Naturally Magazine: Treating Lyme Disease In Dogs Naturally By Julia Henriques
Animal Wellness Guide: Homeopathy's Answer to Tick Diseases By Shirley Moore
Tick Bites: Home Remedies for Tick Bites — Products for Treating Your Bite by Jacob
The Homeopathic Treatment of Lyme Disease. Peter Alex, Naturopathic Physician. Translated by Doug Smith, PhD, HD. ISBN# 978–0–9754763–1–4
Healing Lyme: Natural Healing and Prevention of Lyme Borreliosis and Its Coinfections. Stephen Harrod Buhner. ISBN 0–9708696–3–0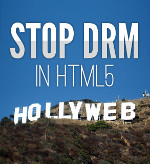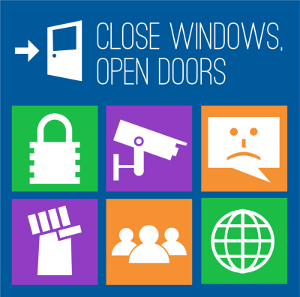 Translate.org.za, a non–profit organisation focused on the localisation, or translation, of Open Source software into South Africa's 11 official languages

: the first producer of free electronic books (ebooks)
Open Everything Wiki is a global conversation web page about the art, science and spirit of 'open'. It gathers people using openness to create and improve software, education, media, philanthropy, architecture, neighbourhoods, workplaces and the society we live in: everything. It's about thinking, doing and being open.
opensource.com: Open source is changing the world: join the movement
Free/Open source software: An alternative for engineering students by Paulo S. Motta Pires and David A. Rogers, 32nd ASEE/IEEE Frontiers in Education Conference, November 6 – 9, 2002 — [Requires PDF Software]
Source Codes in Fortran90 by John Burkardt, Department of Scientific Computing at Florida State University (FSU)
Engineering Open is an open source library for Python for engineering algorithms. The goal is to create an open source library that contains a variety of algorithms and tools typical for engineering problems. Initially, most algorithms will be aimed towards structural engineering, but the plan is to extend and include other algorithms to tackle other problems as well.
Open source engineering software: Appropedia
Open Source Engineering = open engineering resources: From P2P Foundation
Free Science/engineering software on the Free Software Directory of the Free Software Foundation (FSF)
Engineering Software: The OpenScience Project Software Directory
Engineering Software: Free and Open Source Educational Software: Centre for OpenSource Development at CQUniversity Australia
Debian Science: Provide to researchers and scientists better experience when using Debian.
Debian Science Other Links
CAELinux: the Computer Aided Engineering Linux distribution
The Civil Engineering Portal: Open Source Software
opensource.cheme.info: Open Source Chemical Engineering Software Forum
Actual Open Source Chemical Engineering–related software: Open Source Chemical Engineering Software Forum
cantera is a suite of object–oriented software tools for problems involving chemical kinetics, thermodynamics, and/or transport processes.
Tigris.org: Open Source Software Engineering Tools
Opennovation: Open Source Engineering Software Portal
engineeringsuite (eSuite) is a program for solving non–linear, and linear, equation systems in which you write the equations and the program solves them numerically. It includes a data base with thermodynamical properties and also a symbolic engine. Basically the program is an open source clone of the EES (Engineering Equation Solver) but written in Java and open source.
OpenOpt focuses on scientific/engineering software development using RAD (Rapid application development) abilities of Python language, accompanied with free scientific libraries such as NumPy and SciPy.
Python(x,y) is a free scientific and engineering development software for numerical computations, data analysis and data visualization based on Python programming language, Qt graphical user interfaces, Eclipse integrated development environment and Spyder interactive scientific development environment.
WinPython is a free open–source portable distribution of the Python programming language for Windows XP/7/8, designed for scientists, supporting both 32bit and 64bit versions of Python 2 and Python 3.
pfcalc stands for pipe friction calculator and is a CLI program that computes pressure drop in piping systems using the Darcy–Weisbach equation. The program is capable of computing minor and major pressure losses (pipe friction losses) for flow in pipes and ducts. The aim is to provide an open source alternative to similar proprietary software. The intended user base is made of those people working in the fields of mechanical and civil engineering, who need to estimate pressure drop in new or existing piping systems. Since the program and it's GUI front–ends are open source software, the users can study the inner workings and decide for themselves if the calculations made with pfcalc are accurate. Also, the software is free, as in beer and as in speech, and can be used, modified and distributed according to the GNU General Public License… The program is written in the C programing language and can be compiled on all POSIX operating systems (Linux/BSD/Unix–like OSes) and also on 32–bit / 64 bit MS Windows (NT/2000/XP/Vista/7). Also it has been reported to compile and run on OS/2. Data can be fed through command line arguments or can be read from a comma separated values file (csv). This is a text file that contains values separated by commas and can be exported from various spreadsheet programs. Every line is a data set that contains the following values, in this order: diameter, length, roughness, elevation, flow–rate, minor loss coefficient (K–factor), temperature. The program will read the file, make a calculation for every data set and print the result. Calculation results can be exported to a csv file that will contain a result per line, with values in this order: diameter, length, roughness, flow, temperature, velocity, Reynolds number, Darcy factor, hydrostatic pressure loss, minor pressure loss, major pressure loss. The formulae used by pfcalc can be downloaded in pdf and odf formats.
SLangTNG is an application suite which provides scientists, students and engineers a tool for linear algebra; random number generation and advanced statistics; numerical analyses; structural mechanics using FEM; visualization; creating graphical user interfaces; scripting using the Lua interpreter language; etc. SLangTNG is a scripting language for stochastic structural mechanics based on Lua. Actually, SLangTNG provides additional functionality by wrapping C++ functions (involving additional C and FORTRAN libraries) in such a way that the C++ objects and methods are accessible from the Lua interpreter. This is done by an automatic wrapping process using SWIG. In addition to the mathematical algorithms, there is a binding to a GUI providing an interface to the interpreter, symbols and visualization.
EduBeam is educational project to develop simple, easy to use structural analysis code for beam structures. Edubeam features: At present, structural analysis of 2D beams and frames in graphical environment. The main motivation of this project is to provide to students simple environment for basic structural analysis. Students are welcomed to modify, extend this code to verify and use use their knowledge, to learn basic codding techniques, and to further extend this project. Edubeam is available in Czech and English language versions.
Frame3DD is free open–source software for static and dynamic structural analysis of 2D and 3D frames and trusses with elastic and geometric stiffness. It computes the static deflections, reactions, internal element forces, natural frequencies, mode shapes and modal participation factors of two– and three– dimensional elastic structures using direct stiffness and mass assembly. Frame3DD has its own text–file input format (.3dd), but additionally supports matlab (.m) and spreadsheet (.csv) file formats, and offers graphical output including mode shape animation via Gnuplot version 4.6.
OpenSees, a software framework for developing applications to simulate the performance of structural and geotechnical systems subjected to earthquakes. The goal of the OpenSees development is to improve the modeling and computational simulation in earthquake engineering through open–source development. …The development and application of OpenSees is sponsored by the Pacific Earthquake Engineering Research Center through the National Science Foundation engineering and education centers program. OpenSees has been selected as the simulation component for the George E. Brown, Jr. Network for Earthquake Engineering Simulation and has being sponsored by NEESit since 2004. Ongoing work to integrate OpenSees into the NEESit framework includes a web–based portal for simulation services, access to the NEESit data repository, and a visualization tool.
Free Mathematics software on the Free Software Directory of the Free Software Foundation (FSF)
Mathematics Software: Free and Open Source Educational Software: Centre for OpenSource Development at CQUniversity Australia
Category: Free mathematics software: From Wikipedia, the free encyclopedia
Public Domain Mathematical Software and Miscellaneous Items: Internet Finite Element Resources
Thesaurus of Mathematical Languages, or MATLAB synonymous commands in Python/NumPy: The idea of the "Mathesaurus" is to provide a quick reference for switching to open–source mathematical computation environments for computer algebra, numeric processing and data visualisation.
PyPy is a fast, compliant alternative implementation of the Python language (2.7.3)
SciPy (pronounced "Sigh Pie") (Scientific Tools for Python) is open–source software for mathematics, science, and engineering. It is also the name of a very popular conference on scientific programming with Python. The SciPy library depends on NumPy, which provides convenient and fast N–dimensional array manipulation. The SciPy library is built to work with NumPy arrays, and provides many user–friendly and efficient numerical routines such as routines for numerical integration and optimization. Together, they run on all popular operating systems, are quick to install, and are free of charge. NumPy and SciPy are easy to use, but powerful enough to be depended upon by some of the world's leading scientists and engineers. If you need to manipulate numbers on a computer and display or publish the results, give SciPy a try!
SciPy Topical Software: This page indexes add–on software and other resources relevant to SciPy, categorized by scientific discipline or computational topic. It is intended to be exhaustive.
SciPy Central: A collection of code snippets, modules and links for solving scientific problems with SciPy and related Python tools.
pandas is an open source, BSD–licensed library providing high–performance, easy–to–use data structures and data analysis tools for the Python programming language.
PyMathProg is a Python reincarnation of AMPL and GNU MathProg modeling language, implemented in pure Python, connecting to GLPK via PyGLPK.
W3C Math Home: MathML
math–linux is for maintaining a linux system that concentrates on math, logic, and geometry related software.
The Quantian Scientific Computing Environment: A Knoppix / Debian variant tailored to numerical and quantitative analysis.
The KDE Education Project: Mathematics
STACK (System for Teaching and Assessment using a Computer algebra Kernel) is an open–source system for computer–aided assessment in Mathematics and related disciplines, with emphasis on formative assessment
Foundation for Open Access Statistics (FOAS) promotes free software, open access publishing, and reproducible research in statistics
Journal of Statistical Software: Open Access Journal
Free Mathematics/statistics software on the Free Software Directory of the Free Software Foundation (FSF)
Mathematics Software: The OpenScience Project Software Directory
Category: Free statistical software: From Wikipedia, the free encyclopedia
Comparison of statistical packages: From Wikipedia, the free encyclopedia
European Commission Joinup: The OSS & Statistics community provides a platform for the exchange of information related to open–source statistical software and related practices.
The Scythe Statistical Library is an open source C++ library for statistical computation, written by Daniel Pemstein (University of Mississippi and University of Illinois), Kevin M. Quinn (UC Berkeley), and Andrew D. Martin (Washington University). It includes a suite of matrix manipulation functions, a suite of pseudo–random number generators, and a suite of numerical optimization routines. Programs written using Scythe are generally much faster than those written in commonly used interpreted languages, such as R and MATLAB, and can be compiled on any system with the GNU GCC compiler (and perhaps with other C++ compilers). One of the primary design goals of the Scythe developers has been ease of use for non–expert C++ programmers. We provide ease of use through three primary mechanisms: (1) operator and function over–loading, (2) numerous pre–fabricated utility functions, and (3) clear documentation and example programs. Additionally, Scythe is quite flexible and entirely extensible because the source code is available to all users under the GNU General Public License.
Stixbox, developed by Anders Holtsberg, is a statistics toolbox for Matlab, Octave, and Matcom/Mideva.
The NaN–toolbox: A statistics and machine learning toolbox for Octave and Matlab® for data with and w/o MISSING VALUES encoded as NaN's.
The R Project for Statistical Computing [R is 'GNU S,' a freely available language and environment for statistical computing and graphics which provides a wide variety of statistical and graphical techniques: linear and nonlinear modelling, statistical tests, time series analysis, classification, clustering, etc.]
pqR is a new version of the R interpreter. It is based on R–2.15.0, distributed by the R Core Team (at r–project.org), but improves on it in many ways, mostly ways that speed it up, but also by implementing some new features and fixing some bugs. One notable improvement is that pqR is able to do some numeric computations in parallel with each other, and with other operations of the interpreter, on systems with multiple processors or processor cores.
The R Journal is the open access, refereed journal of the R project for statistical computing. It features short to medium length articles covering topics that might be of interest to users or developers of R…
R–Forge offers a central platform for the development of R packages, R–related software and further projects. It is based on FusionForge offering easy access to the best in SVN, daily built and checked packages, mailing lists, bug tracking, message boards/forums, site hosting, permanent file archival, full backups, and total web–based administration.
RForge strives to provide a collaborative environment for R package developers. The ultimate goal is to offer SourceForge–like services (such as SVN repository, place for documentation, downloads, mailing lists, bugzilla, wiki etc.) without the annoying look and feel but with additional features specific to R package development, such as make check on–commit, nightly builds of packages, testing on various platforms and full CRAN–like repository access. The focus is on R–specific features that are not offered by SourceForge or GForge.
Bioconductor provides tools for the analysis and comprehension of high–throughput genomic data. Bioconductor uses the R statistical programming language, and is open source and open development. It has two releases each year, 671 software packages, and an active user community. Bioconductor is also available as an Amazon Machine Image (AMI).
R Project Wiki: R is a free software environment for statistical computing and graphics. It runs on a wide variety of UNIX platforms, Windows and MacOS. This R Wiki is dedicated to the collaborative writing of R documentation.
PypeR (PYthon–piPE–R, originally names as Rinpy – R in Python) allows people to use R in Python through PIPE.
RPy is a very simple, yet robust, Python interface to the R Programming Language. It can manage all kinds of R objects and can execute arbitrary R functions (including the graphic functions). All errors from the R language are converted to Python exceptions. Any module installed for the R system can be used from within Python.
Rqt is a library for calling R functions within C++/Qt4 applications. The argument interface uses QVariant for flexible exchange of data to and from R. This allows R calls as if they were part of the local Qt environment.
JAMSIM: Java & R Based Microsimulation
SciViews: R GUI Projects Overview
R Wiki: GUI Projects overview
Emacs Speaks Statistics (ESS) provides an intelligent, consistent interface between the user and the software. ESS interfaces with SAS, S–PLUS, R, BUGS/JAGS and other statistical analysis packages on Unix, Linux and Microsoft Windows. ESS is itself a package within the emacs text editor and uses emacs features to streamline the creation and use of statistical software. ESS knows the syntax and grammar of statistical analysis packages and provides consistent display and editing features based on that knowledge. ESS assists in interactive and batch execution of statements written in these statistical analysis languages.
RStudio™ is a free and open source integrated development environment (IDE) for R. You can run it on your desktop (Windows, Mac, or Linux) or even over the web using RStudio Server.
Red–R is a open source visual programming interface for R designed to bring the power of the R statistical environment to a broader audience. The goal of this project is to provide access to the massive library of packages in R (and even non–R packages) without any programming expertise. The Red–R framework uses concepts of data–flow programming to make data the center of attention while hiding all the programming complexity.
JGR (speak 'Jaguar') is a universal and unified Graphical User Interface for R (it actually abbreviates Java Gui for R). JGR was introduced at the useR! meeting in 2004 and there is an introductory article in the Statistical Computing and Graphics Newsletter Vol 16 nr 2 p 9–12
Deducer Manual: An R Graphical User Interface (GUI) for Everyone: Deducer is designed to be a free easy to use alternative to proprietary data analysis software such as SPSS, JMP, and Minitab. It has a menu system to do common data manipulation and analysis tasks, and an excel-like spreadsheet in which to view and edit data frames. The goal of the project is two fold. Provide an intuitive graphical user interface (GUI) for R, encouraging non-technical users to learn and perform analyses without programming getting in their way. Increase the efficiency of expert R users when performing common tasks by replacing hundreds of keystrokes with a few mouse clicks. Also, as much as possible the GUI should not get in their way if they just want to do some programming. Deducer is designed to be used with the Java based R console JGR, though it supports a number of other R environments (e.g. Windows RGUI and RTerm).
The R Commander: A Basic–Statistics GUI for R
RKWard is meant to become an easy to use, transparent frontend to the R–language. R is a very powerful, yet hard–to–get–into scripting–language with a strong focus on statistical functions. RKWard makes R programming easier and faster, by providing a graphical frontend that can be used by unexperienced users (thanks to easy–to–use dialog boxes) as well as experts (which are attracted by the integrated development environement proposed by RKWard).
SciViews–R, a R GUI API writen in S language, and (2) SciViews–K, an extension for the code editor Komodo Edit.
Statistics Functions using LibreOffice Calc: LibreOffice Help
Introduction to Statistics Using LibreOffice.org Calc: Fourth edition by Dana Lee Ling, College of Micronesia–FSM, Pohnpei, Federated States of Micronesia
LibreOffice Calc Extension: CorelPolyGUI plots extra trend lines such as linear and polynomial with forced intercept option, or moving average.
The 'statistics' Package on Octave–Forge
AD Model Builder, or ADMB, is a powerful software package for the development of state–of–the–art nonlinear statistical models. ADMB is built around the AUTODIF Library, a C++ language extension which implements reverse mode automatic differentiation. A closely related software package, ADMB–RE, implements random effects in nonlinear models. ADMB was created by David Fournier and now continues to be developed by the ADMB Project, a creation of the non–profit ADMB Foundation. ADMB is free, open source, and available for Windows, Linux, MacOS, and Sun/SPARC.
Gnumeric spreadsheet is part of the GNOME desktop environment: a project to create a free, user friendly desktop environment. The goal of Gnumeric is to be the best possible spreadsheet. We are not attempting to clone existing applications. However, Gnumeric can read files saved with other spreadsheets and we offer a customizable feel that attempts to minimize the costs of transition.
GNU PSPP is a program for statistical analysis of sampled data. It is a Free replacement for the proprietary program SPSS, and appears very similar to it with a few exceptions. The most important of these exceptions are, that there are no "time bombs"; your copy of PSPP will not "expire" or deliberately stop working in the future. Neither are there any artificial limits on the number of cases or variables which you can use. There are no additional packages to purchase in order to get "advanced" functions; all functionality that PSPP currently supports is in the core package. PSPP can perform descriptive statistics, T–tests, linear regression and non–parametric tests. Its backend is designed to perform its analyses as fast as possible, regardless of the size of the input data. You can use PSPP with its graphical interface or the more traditional syntax commands.
SOFA (Statistics Open For All) is a user–friendly statistics, analysis, & reporting program. It is free, with an emphasis on ease of use, learn as you go, and beautiful output. SOFA lets you display results in an attractive format ready to share. And SOFA will help you learn as you go.
Statsmodels is a Python module that allows users to explore data, estimate statistical models, and perform statistical tests. An extensive list of descriptive statistics, statistical tests, plotting functions, and result statistics are available for different types of data and each estimator. Researchers across fields may find that statsmodels fully meets their needs for statistical computing and data analysis in Python.
MacAnova is a free, open source, interactive statistical analysis program for Windows, Macintosh, and Linux written by Gary W. Oehlert and Christopher Bingham, both of the School of Statistics, University of Minnesota. In spite of its name, MacAnova is not just for Macintosh computers and not just for doing Analysis of Variance. MacAnova has many capabilities but its strengths are analysis of variance and related models, matrix algebra, time series analysis (time and frequency domain), and (to a lesser extent) uni– and multi–variate exploratory statistics. … Core MacAnova has a functional/command oriented interface, but an increasing number of capabilities are available through a menu/dialog/mouse type interface. Although the language and syntax are S–like (for those of you familiar with S, S–Plus or R), MacAnova is not S or R.
gretl (Gnu Regression, Econometrics and Time–series Library) is a cross–platform software package for econometric analysis, written in the C programming language. It is free, open–source software. You may redistribute it and/or modify it under the terms of the GNU General Public License (GPL) as published by the Free Software Foundation.
OpenTURNS is an Open source initiative to Treat Uncertainties, Risks'N Statistics in a structured industrial approach.
Mondrian is a general purpose statistical data–visualization system. It features outstanding interactive visualization techniques for data of almost any kind, and has particular strengths, compared to other tools, for working with Categorical Data, Geographical Data and Large Data. All plots in Mondrian are fully linked, and offer many interactions and queries. Any case selected in a plot in Mondrian is highlighted in all other plots. Currently implemented plots comprise Histograms, Boxplots y by x, Scatterplots, Barcharts, Mosaicplots, Missing Value Plots, Parallel Coordinates/Boxplots, SPLOMs and Maps.
NIST Dataplot is a free, public–domain, multi–platform (Unix, VMS, Linux, Windows 95/98/ME/XP/NT/2000, etc.) software system for scientific visualization, statistical analysis, and non–linear modeling. The target Dataplot user is the researcher and analyst engaged in the characterization, modeling, visualization, analysis, monitoring, and optimization of scientific and engineering processes.
Math, Statistics, and Computational Science: This server provides information about activities and services at NIST related to applied mathematics, statistics, and computational science. [Mathematical and Computational Sciences Division of the National Institute of Standards and Technology's (NIST) Information Technology Laboratory. NIST is an agency of the U.S. Commerce Department.]
The Guide to Available Mathematical Software is a service of the Mathematical and Computational Science Division within the Information Technology Laboratory of the National Institute of Standards and Technology. (Free, Open Source, Proprietary, and Public Domain Software)
JAGS is Just Another Gibbs Sampler. It is a program for analysis of Bayesian hierarchical models using Markov Chain Monte Carlo (MCMC) simulation not wholly unlike BUGS.
MATBUGS is a Matlab interface for WinBugs and OpenBugs, which are programs for Gibbs sampling applied to hierarchical Bayesian models.
ANN is a library written in C++, which supports data structures and algorithms for both exact and approximate nearest neighbor searching in arbitrarily high dimensions.
libnabo is a fast K Nearest Neighbour library for low–dimensional spaces. It provides a clean, legacy–free, scalar–type—agnostic API thanks to C++ templates. Its current CPU implementation is strongly inspired by ANN, but with more compact data types. On the average, libnabo is 5% to 20% faster than ANN.
Weka is a collection of machine learning algorithms for data mining tasks. The algorithms can either be applied directly to a dataset or called from your own Java code. Weka contains tools for data pre–processing, classification, regression, clustering, association rules, and visualization. It is also well–suited for developing new machine learning schemes. Found only on the islands of New Zealand, the Weka is a flightless bird with an inquisitive nature.
Mathematics Archives WWW Server – Includes Public domain and shareware software for Macintosh, Windows (2000, ME, 98, 95, 3.1 and MSDOS) computers and for multi–platforms (incl. UNIX) in addition to links to other software sites.
Qalculate! is a multi–purpose desktop calculator for GNU/Linux. It is small and simple to use but with much power and versatility underneath. Features include customizable functions, units, arbitrary precision, plotting, and a user–friendly interface (KDE or GTK+).
Dmaths is addressed to people who regularly use the formula editor of OpenOffice.org, StarOffice (maths students, teachers…) and NeoOffice. It is free (under GPL licence) and available for Linux, Windows and Mac OS X. It runs in English, French or German. It is supplied with installation file in English, French and German. The user guide in English user_guide_en.odt, although from Dmaths version 3.3 and showing the former symbol design, is still useable as a start to working with Dmaths. Dmaths version 3.4 runs with OpenOffice.org and LibreOffice >= 3.3
CompPad is an OpenOffice / LibreOffice extension for performing units–aware engineering calculations within a Writer document, allowing calculations to be documented using all of the resources of Writer. It has functionality similar to Mathcad®, but is not intended to be a Mathcad® clone. Rather, I hope it might prove more flexible and extensible, and that it might encourage other free / open–source alternatives to a proprietary engineering "Killer App." CompPad allows you to create technical calculations in the form of conventional–looking mathematical expressions using the LibreOffice equation editor. This editor has a simple text syntax that some consider to be faster and more intuitive than other equation editors. Then, with the click of a toolbar icon, CompPad will evaluate the expressions and display the results, embedded in your document. nbsp; All of the features of Writer are available for documenting and formatting your document so that it can be presented with pride to co–workers, customers, professors, etc.
The iMath extension to Openoffice.org enables numeric and symbolic calculations inside a Writer document. iMath makes use of the EQC library. This dependency does not affect the Windows port, but Linux users will have to install libeqc. Windows users might have to install the Microsoft Visual C++ Redistributable Package. The development of iMath was prompted by a problem which I often encountered doing calculations in my profession as a mechanical engineer. I would first begin writing out the problem on paper, putting together the necessary equations, and then turn to a spreadsheet to do the actual calculations. iMath is meant to integrate this process in a single OOo Writer document.
The LaTeX Equation Compiler (EQC library) is a preprocessor for LaTeX files that enables numeric and symbolic calculations. It reads equations specified by special keywords in the LaTeX file and uses them to calculate the numeric value of variables. Symbolic calculation capabilities are also implemented, for example, adding two equations or substituting a variable with a numerical or symbolic value into an equation. EQC makes use of the GiNaC library.
CmathOOoCAS is a Libre Office / OpenOffice.org extension a computer algebra system (CAS) that facilitates symbolic mathematics. It allow the manipulation of mathematical expressions in symbolic form in OOo Calc (and Writer with my extension CmathOOo). For example, you can operate on fraction, complex numbers, polynoms, in cells of Calc. CmathOOoCAS is an "Addin" written in C++ and compiled for windows 32bits, Linux 32bits, Linux 64bits and Mac OSX Intel. Many functions are available: all usual functions such as addition, multiplication, division, power, exponential, logarithm, etc.… and CAS functions such as "solve", "integrate", "series", etc.… You can define your own symbolic function with many syntaxes: xcas, maple, mupad, TI89. I also provide for developers a way to use these functions inside a program in OOo–Basic. It is free under GPL licence. Two languages are supported: french and english (for non–french OOo).
Laeqed (lā'kĕd') is a LaTeX equation editor specifically targeted at producing PNG images of math equations for use on web pages. It runs wherever Java and LaTeX runs, i.e. Linux, Windows, Mac… Laeqed stores the LaTeX equation into the PNG image, so it can be reopened later for further editing.
TexMaths is an addon designed to provide LaTeX support into LibreOffice. LaTeX equations can be inserted as images (SVG or PNG formats) and the LaTeX code is saved into the image attribute for further editing. To insert your first equation into a document, simply type a LaTex math instruction in the text field of the TexMaths Equations window and then click on the LaTeX button.
XMDS is a code generator that integrates equations. You write them down in human readable form in a XML file, and it goes away and writes and compiles a C++ program that integrates those equations as fast as it can possibly be done in your architecture.
CompuCell is an open source modeling environment and pde solver, primarly used to study cellular behavior. CompuCell was initially developed to help researchers (biologists and physicists) model materials and tissues without having to dedicate resources to developing code that will reproduce existing software. The code is built on C++ with a Python wrapper. Users can easily define model parameters in an XML file and run the simulation with our GUI, the CompuCell Player. The GUI gives users an easy interface to complex models as well as real time visualization of their simulations.
Scicos is a graphical dynamical system modeler and simulator developed in the Metalau project at INRIA, Paris–Rocquencourt center. With Scicos, user can create block diagrams to model and simulate the dynamics of hybrid dynamical systems and compile models into executable code. Scicos is used for signal processing, systems control, queuing systems, and to study physical and biological systems. New extensions allow generation of component based modeling of electrical and hydraulic circuits using the Modelica language.
Genius Mathematics Tool and the GEL (Genius Extension Language)
EngLab is a cross–compile mathematical platform with a C like syntax intended to be used both by engineers and users with small programming knowledge. It is extremely scalable and allows users and the community to easily compile their own functions as shared objects.
The FEniCS Project is a collection of free software with an extensive list of features for automated, efficient solution of differential equations.
Clawpack (Conservation Laws Package) is a software package designed to compute numerical solutions to hyperbolic partial differential equations using a wave propagation approach.
Pyclaw is a Python–based solver for hyperbolic PDEs that includes the algorithms of Clawpack and SharpClaw. It has been designed with easy extensibility, performance, and exploration in mind. The high–level code is written in Python using numpy and based on the PyClaw package. The low–level kernels used are the Clawpack and SharpClaw routines, which are written in Fortran. The PyClaw package also includes a scalable parallel implementation of Clawpack and SharpClaw, using PETSc.
IODE (University of Illinois Ordinary Differential Equations)
ODEToolkit is a Java program that helps users calculate, visualize, and explore solutions to ordinary differential equations. It is made freely available for non–commercial download and use by Harvey Mudd College.
Optimal Designs Enterprise: Increasing Productivity Seminars 4 Management, Engineer & Sci. (Includes software with source code)
This page contains the source code and other downloadable material for the VODE_F90 ordinary differential equation (ode) solver. VODE_F90 is a Fortran 90 version of the well–known VODE ode solver by Brown, Byrne, and Hindmarsh.
DESSolver Java–Applet: (ODE) Ordinary Differential Equation System Solver
ARPACK is a collection of Fortran77 subroutines designed to solve large scale eigenvalue problems. The package is designed to compute a few eigenvalues and corresponding eigenvectors of a general n by n matrix A. It is most appropriate for large sparse or structured matrices A where structured means that a matrix–vector product w <– Av requires order n rather than the usual order n2 floating point operations. This software is based upon an algorithmic variant of the Arnoldi process called the Implicitly Restarted Arnoldi Method (IRAM). When the matrix A is symmetric it reduces to a variant of the Lanczos process called the Implicitly Restarted Lanczos Method (IRLM). These variants may be viewed as a synthesis of the Arnoldi/Lanczos process with the Implicitly Shifted QR technique that is suitable for large scale problems. For many standard problems, a matrix factorization is not required. Only the action of the matrix on a vector is needed. ARPACK software is capable of solving large scale symmetric, nonsymmetric, and generalized eigenproblems from significant application areas. The software is designed to compute a few (k) eigenvalues with user specified features such as those of largest real part or largest magnitude. Storage requirements are on the order of n*k locations. No auxiliary storage is required. A set of Schur basis vectors for the desired k–dimensional eigen–space is computed which is numerically orthogonal to working precision. Numerically accurate eigenvectors are available on request.
FFTW is a C subroutine library for computing the discrete Fourier transform (DFT) in one or more dimensions, of arbitrary input size, and of both real and complex data (as well as of even/odd data, i.e. the discrete cosine/sine transforms or DCT/DST). We believe that FFTW, which is free software, should become the FFT library of choice for most applications.
TANGO (Trustable Algorithms for Nonlinear General Optimization) is a set of Fortran routines for Optimization developed at the Department of Applied Mathematics of the State University of Campinas and at the Department of Computer Science of the University of São Paulo, under the coordination of Professor J. M. Martínez.
ASCEND is a free open–source software program for solving small to very large mathematical models. ASCEND can solve systems of non–linear equations, linear and nonlinear optimisation problems, and dynamic systems expressed in the form of differential/algebraic equations.
Laboratory for Simulation Development (LSD) is a platform for the development, use and distribution of simulations. LSD implements discrete–time simulations, expressing the results as series of values for each variable in the model. Being based on C++, LSD models are extremely fast and efficient, allowing for even huge models. LSD is particularly suited to implement agent–based models.
Survey of optimisation software: ASCEND
ALSOC (

Ambiente Livre para Simulação, Otimização e Controle de Processos

) is the acronym used to identify the project of a free environment for simulation, optimization, and process control.
jHepWork (or "jWork") is an environment for scientific computation, data analysis and data visualization designed for scientists, engineers and students. The program incorporates many open–source software packages into a coherent interface using the concept of scripting, rather than only–GUI or macro–based concept. jHepWork has a goal of creating a tool competitive to commercial scientific packages. The program can be used everywhere where an analysis of large numerical data volumes, data mining, statistical analysis and mathematics are essential (natural sciences, engineering, modeling and analysis of financial markets). jHepWork is fully multiplatform since it is a 100% pure Java package. It runs on any platform where Java is installed. As a Java application, jHepWork takes the full advantage of multicore processors. jHepWork can be used with several scripting languages for the Java platform, such as Jython, (the Python programming language), JRuby (the Ruby programming language) and BeanShell. This brings more power and simplicity for scientific computation. The programming can also be done in native Java. Finally, symbolic calculations can be done using Matlab/Octave high–level interpreted language.
SageMath is a free open–source mathematics software system licensed under the GPL. It combines the power of many existing open–source packages into a common Python–based interface.
Maxima is a system for the manipulation of symbolic and numerical expressions, including differentiation, integration, Taylor series, Laplace transforms, ordinary differential equations, systems of linear equations, polynomials, and sets, lists, vectors, matrices, and tensors. Maxima yields high precision numeric results by using exact fractions, arbitrary precision integers, and variable precision floating point numbers. Maxima can plot functions and data in two and three dimensions.
wxMaxima is a document based interface for the computer algebra system Maxima. wxMaxima uses wxWidgets and runs natively on Windows, X11 and Mac OS X. wxMaxima provides menus and dialogs for many common maxima commands, autocompletion, inline plots and simple animations. wxMaxima is distributed under the GPL license.
Imaxima provides a graphical user interface front–end for the computer algebra system Maxima in an Emacs buffer. Imaxima processes the output from Maxima with LaTeX to beautifully render the mathematical formula. It inserts the rendered math formula image in the buffer. Also, graphs generated by gnuplot are inserted as well. Imaxima can also be hooked in to the Maxima mode provided by maxima.el which is included in the Maxima distribution. Maxima mode provides more key bindings and other conveniences.
Symaxx/2: a graphical frontend for the Maxima computer algebra system
Kayali is a Qt based Computer Algebra System (CAS) that can also be used as an advanced replacement for KDE KCalc. It is essentially a front end GUI for Maxima (and is easily extended to other CAS back–ends) and Gnuplot.
Mathics is a free, general–purpose online computer algebra system featuring Mathematica–compatible syntax and functions. It is backed by highly extensible Python code, relying on SymPy for most mathematical tasks.
Axiom is a general purpose Computer Algebra system. It is useful for research and development of mathematical algorithms. It defines a strongly typed, mathematically correct type hierarchy. It has a programming language and a built–in compiler.
SymPy is a Python library for symbolic mathematics. It aims to become a full–featured computer algebra system (CAS) while keeping the code as simple as possible in order to be comprehensible and easily extensible. SymPy is written entirely in Python and does not require any external libraries.
Cadabra is a computer algebra system (CAS) designed specifically for the solution of problems encountered in field theory. It has extensive functionality for tensor computer algebra, tensor polynomial simplification including multi–term symmetries, fermions and anti–commuting variables, Clifford algebras and Fierz transformations, implicit coordinate dependence, multiple index types and many more. The input format is a subset of TeX. Both a command–line and a graphical interface are available.
gTybalt is a free computer algebra system. It is distributed under the terms and conditions of the GNU General Public Licence (GPL). gTybalt allows symbolic calculations within the C++ programming language. Solutions developed with gTybalt can be compiled with a C++ compiler and executed independently of gTybalt. This is particular important for computer–extensive problems and a major weakness of commercial computer algebra systems. gTybalt can interpret C++ and execute C++ scripts. Solutions can be developed quickly for small–scale problems, either interactively or through scripts, and once debugged, the solutions can be compiled and scaled up to large–scale problems. Mathematical formulae are visualized using TeX fonts and can easily be converted to LaTeX on a what–you–see–is–what–you–get basis.
PARI/GP is a widely used computer algebra system designed for fast computations in number theory (factorizations, algebraic number theory, elliptic curves…), but also contains a large number of other useful functions to compute with mathematical entities such as matrices, polynomials, power series, algebraic numbers etc., and a lot of transcendental functions. PARI is also available as a C library to allow for faster computations.
Giac/Xcas is a free computer algebra system for Windows, Mac OS X and Linux/Unix (license GPL3). Xcas is an interface to perform computer algebra, function graphs, interactive geometry (2–d and 3–d), spreadsheet and statistics, programmation. It may be used as a replacement for high end graphic calculators for example on netbooks (for about the same price as a calculator but with much more performances). Giac is a free (GPL) C++ library, it is the computation kernel, it may be used inside other C++ programs. Giac/Xcas has a compatibility mode for people used to the Maple or Mupad CAS as well as for users of TI calculators (TI89, Voyage 200, TI Nspire CAS).
Singular is a computer algebra system for polynomial computations, with special emphasis on commutative and non–commutative algebra, algebraic geometry, and singularity theory. It is free and open–source under the GNU General Public Licence.
FORM is a Symbolic Manipulation System
GeoGebra is dynamic mathematics software for all levels of education that brings together geometry, algebra, spreadsheets, graphing, statistics and calculus in one easy-to-use package. GeoGebra is a rapidly expanding community of millions of users located in just about every country. GeoGebra has become the leading provider of dynamic mathematics software, supporting science, technology, engineering and mathematics (STEM) education and innovations in teaching and learning worldwide.
MiraMath is a free software package designed for handling simple and complex mathematical calculations. It has a robust programming toolbox and can be used to create many industrial applications. This application is inspired by Mathcad. It is still pre–alpha quality. The user can enter equations, click on them and edit them. Clicking outside an equation will cause it to be evaluated and the results displayed. The program is written in Python and uses SciPy for fast computation. The SciPy Matrix and Array classes are exposed.
The Euler Mathematical Toolbox is a powerful, versatile, mature software for numerical and symbolic computations. Symbolic mathematics is supported in Euler using the open algebra system Maxima.
Mathomatic is a portable, command–line CAS and calculator software, written entirely in the C programming language. It is free and open source software (FOSS), published under the GNU Lesser General Public License (LGPL version 2.1). The software can symbolically solve, simplify, combine, and compare algebraic equations, simultaneously performing standard, complex number, modular, and polynomial arithmetic, as needed. It does some calculus and is very easy to compile/install, learn, and use. Mathomatic consists of a text–mode symbolic math application and library suitable for desktops, servers, handhelds, and embedded systems. It compiles and runs under any operating system with a C compiler, including Linux, Unix, Mac OS X, and MS–Windows. An operating system is not required for using the symbolic math library, and there are no dependencies other than the standard C libraries. The mathematical results should always be correct, simple, and beautiful; if not, please report it to the developers.
FuncDesigner is a computer algebra system (CAS) written in Python + NumPy as an ordinary Python module (thus making it free to combine with any other Python or Python–connected code). That makes it cross–platform (Linux, Windows, Mac OS X etc), with completely free license: BSD. It can be used like just a language of mathematics, possibly with recursive import of variables/formulas from other files. Enhances RAD abilities of Python language for developing scientific software, especially for numerical optimization, integration and interpolation, solving systems of linear, non–linear, ordinary differential equations. Perfectly stacks with NumPy arrays and other Python functions and code, thus you can connect parts of code written in C, Fortran, MATLAB etc and import/export data in formats of text, HDF5, xml/xls, weka arff, mtx, netcdf, MATLAB mat files etc (via numpy.io and scipy.io modules). Key feature of the framework is Automatic differentiation (AD) (not to be confused with Numerical differentiation via finite–differences derivatives approximation and symbolic differentiation provided by Maxima, SymPy etc). It seriously benefits some numerical optimization solvers and is capable of using sparse matrices (requires SciPy installed). BTW, commercial tool TOMLAB / MAD for automatic differentiation costs over 4000$.
Yacas is an easy to use, general purpose Computer Algebra System, a program for symbolic manipulation of mathematical expressions. It uses its own programming language designed for symbolic as well as arbitrary–precision numerical computations. The system has a library of scripts that implement many of the symbolic algebra operations; new algorithms can be easily added to the library. YACAS comes with extensive documentation (hundreds of pages) covering the scripting language, the functionality that is already implemented in the system, and the algorithms we used.
The omath project hopes to provide a free computer algebra system (free as in speech, and as in beer –– free beer is always good), based on similar principles to Mathematica's. In particular, many simple programs written in Mathematica will run on omath. However, it is not a Mathematica emulator; many things you can do in Mathematica will never work in omath, and we intend to (eventually!) provide something much better than Mathematica. Unlike some, we won't try to redefine 'bugs' as 'features'. If omath succeeds, it will succeed because users of computer algebra systems, like you, will appreciate the value of an open, extensible computer algebra system. There are many ways in which you can contribute right away –– from contributing code to the core (the function definitions and rules which provide a usable environment for doing mathematics), testing and bug reports, editing the wiki, or even hacking the kernel.
Symja is a Java library for symbolic mathematics.
GNU Data Language (GDL) is a free/libre/open source incremental compiler compatible with IDL and to some extent with PV–WAVE. Together with its library routines it serves as a tool for data analysis and visualization in such disciplines as astronomy, geosciences and medical imaging. GDL is free software licensed under the GPL. GDL is developed by an international team of volunteers led by Marc Schellens – the project's founder. GDL as a language is dynamically–typed, vectorized and has object–oriented programming capabilities. GDL library routines handle numerical calculations, data visualisation, signal/image processing, interaction with host OS and data input/output. GDL supports several data formats such as netCDF, HDF4, HDF5, GRIB, PNG, TIFF, DICOM, etc. Graphical output is handled by X11, PostScript, SVG or z–buffer terminals, the last one allowing output graphics (plots) to be saved in a variety of raster graphics formats. GDL features integrated debugging facilities. GDL has also a Python bridge (Python code can be called from GDL; GDL can be compiled as a Python module). Packaged versions of GDL are available for several Linux and BSD flavours as well as Mac OS X. The source code compiles as well on other UNIX systems, including Solaris.
RLaB is an interactive, interpreted scientific programming environment for fast numerical prototyping and program development. rlabplus provides the third release of the environment for 32– and 64–bit linux systems on Intel and ARM/RaspberryPi architectures. The environment integrates large number of numerical solvers and functions from various sources, most notably from the Gnu Scientific Library (GSL) and from the netlib. Within the environment it is possible to visualize data using gnuplot, xmgrace, and pgplot xor plplot; get and post data using uniform resource locator implementing HDF5 or world wide web; and control serial, GPIB or TCP/IP connection. RLaB supports embedded python, java and ngspice interpreters. RLaB was created by Ian Searle and collaborators. rlabplus is being actively developed by Marijan Kostrun.
Scilab: The Free Software for Numerical Computation
Matlab–Scilab equivalents: The Free Software for Numerical Computation
The–Ideal–Statistics–Module: Scilab Wiki
Scilab: ATOMS: A toolbox for linear and non linear regression analysis
FreeMat is a free environment for rapid engineering and scientific prototyping and data processing. It is similar to commercial systems such as MATLAB from Mathworks, and IDL from Research Systems, but is Open Source. FreeMat is available under the GPL license.
The www.freemat.info website provides a set of free tutorials that can be used in Matlab or Freemat environments. The software Matlab (or Matrix Laboratory) has revolutionised the analysis of data for scientists and engineers. In many ways Matlab/Freemat has succeeded Fortran as the most popular programming language in the science and engineering communities. Freemat is an open source software that is similar to Matlab, but with less functionality.
GNU Octave is a high–level language, primarily intended for numerical computations. It provides a convenient command line interface for solving linear and nonlinear problems numerically, and for performing other numerical experiments using a language that is mostly compatible with Matlab. It may also be used as a batch–oriented language.
Octave–Forge is a central location for the collaborative development of packages for GNU Octave.
multimat: This program will give the user a shell that is able to connect to different mathematical engines (at least Octave and Scilab) and distribute the work among them.
"Perl and Inline Octave Code" By Andy Adler, March 01, 2004: Perl makes it quite easy to integrate an interpreter into a Perl script by controlling its input and output filehandles
Inline–Octave: Inline octave code into your perl
Mathesaurus: Thesaurus of Mathematical Languages, or MATLAB synonymous commands in Python/NumPy
SMOP (Static Matlab/Octave to Python compiler) is written in Python, using Fossil for project management, PLY — Python Lex/Yacc for lexical analysis and parsing, and numpy for runtime environment. SMOP is platform–independent, but is tested only on Ubuntu Linux and Windows–XP.
Pytave: Octave Module for Python: Embeds the Octave language interpreter as an extension to Python, enabling existing m–files (Matlab scripts) for numerical calculations to be used from Python.
PyMat exposes the MATLAB engine interface allowing Python programs to start, close, and communicate with a MATLAB engine session. In addition, the package allows transferring matrices to and from an MATLAB workspace. These matrices can be specified as NumPy arrays, allowing a blend between the mathematical capabilities of NumPy and those of MATLAB. An example module is included (pyplot) that wraps some of MATLAB's plotting functions, allowing for simple plots of NumPy arrays.
oct2py: Python to GNU Octave bridge --> run m–files from python.
The 'java' Package: Octave–Forge
Java package: GNU Octave Wiki
JavaOctave: A bridge from Java to Octave, useful if you want to do some Octave calculations from inside a Java application.
joPAS API has been created by Group PAS of the University of Deusto. It allows the programmer to use the Octave language calculation power from Java, the user can create programs in Java with the advantage of implementing all the mathematical part in Octave. In addition, the syntax of Octave is compatible with Matlab, and all the sentences created for Matlab also can be used in joPAS. Users would only have to call to the function execute() with the code of Octave like argument in String format. The code would be executed in Octave. Also, joPAS allows to get and to set variables between Java and Octave to be used in the calculations. Moreover joPAS permits the visualization of a matrix with graphs using the jopasLabel class that draws the matrix graph.
JOctave is a GUI for GNU Octave using the Java Swings Module. Since it is based on Java, it is portable, free, open source and is released under the GPL V3 license.
WOctave: A light weight native windows application works as a GUI front end for GNU Octave, which has a source file editor, a variable viewer, and a folder selector. It can support break point functions as well.
DomainMath IDE is an open source GUI front–end software for GNU Octave
QtOctave: a front–end for Octave/un Front–End para Octave
QOcTerm (Octave GUI Qt 4): This is open source simple GUI project for Octave
GUI Octave is a Graphical User Interface for the GNU Octave high–level language. GNU Octave is a pretty strong interpreted language to solve linear and non–liner problems. However, the biggest drawback is that it has a command line version only. This problem is solved by GUI Octave. It provides a free GUI for GNU Octave that lets you easily work with GNU Octave in a familiar UI, without worrying about the command line interface. GUI Octave is totally free. It runs on Windows 2000/XP/Vista/7.
Octclipse (Octave Eclipse GUI): Octave development environment built upon Eclipse's Dynamic Languages Toolkit (http://www.eclipse.org/dltk/). Distributed as an Update site for Eclipse 3.7 Indigo and Indigo–based package for several platforms. Supports search, autocompletion, launching scripts, interactive console, debug and integrated plotting on Octave versions 3.2.x, 3.4.x and 3.6.x. The current goal is to make it running out–of–box on multiple platforms. Currently only Linux and Windows are supported. Mac support is possible. The project needs a maintainer for Mac version, since I don't have Mac to build Octclipse and test it on this platform. Also, it is worth to support Eclipse 4.0 Juno with DLTK 4.
OctaveNB is a plugin for NetBeans IDE which adds support for GNU Octave numerical computations tool.
OctaveGUI is a(nother) GUI frontend for GNU Octave written fully in FreePascal with Lazarus IDE, with the following feature goals: – Cross platform (CPU, OS, and widgetset) – Portable – Small size – Fast execution & low memory consumption – Close interface to MATLAB
octavede is a development environment for the Octave mathematical software package. Octave normally is run in a terminal. Octavede provides an GTK/X11 application that provides functionality similar to other mathematical software packages.
Octave GTK+ is a Octave binding for GTK+, to help develop GUI programs from Octave, with GTK+. It aims to aid fast creation of scientific programs that need GUI's as well as number crunching power.
Kalculus is intended to be a GUI front–end to the multiple mathematic computational system available on linux. For instance yacas or octave. Those tools provide a basic console command line, and the goal of Kalculus is to provide a better user experience.
Octaviz is a visualization system for Octave. It is a wrapper that makes all VTK classes accessible from within Octave using the same object–oriented syntax as in C++ or Python. Octaviz also provides high–level functions for 2D and 3D visualization. Using those functions, most common visualization tasks (3D surface plots, contour plots, meshes etc) can be accomplished without any knowledge about VTK. Unfortunately, Octaviz is no longer in development. The latest release (0.4.7) was quite usable and stable when built against vtk-5.0. All major features of the wrapper are implemented: all VTK classes are wrapped, array exchange between Octave and VTK works, callbacks work and finally there is experimental CygWin support. Excluding language specific constructs, Python examples (included in VTK) can be used in octave without any modification. To help you get started, about 70 Python examples are converted to Octave and included in Octaviz.
Octivate is a front end to GNU Octave written using C#, Mono, and the GTK. The software uses a C/C++ library (liboctivate) to interface GNU Octave. The solution also implements an Octave namespace in C#.
OctPlot is free open source software under the terms of the GNU General Public License (GPL). OctPlot is a handle graphics package for Octave, the free alternative to MATLAB(™). OctPlot provides quality postscript(™) and screen graphics.
Gints Jekabsons' Software for regression modelling for GNU Octave/MATLAB or JAVA
octawrap: This is a wrapper for Octave and Wish, that emulates the behavior of Matlab (mathematical tool).
Mastrave is a free software library written to perform vectorized computation and to be as compatible as possible with both GNU Octave and Matlab computing frameworks, offering general purpose, portable and freely available features for the scientific community. Mastrave is mostly oriented to ease complex modeling tasks such as those typically needed within environmental models, even when involving irregular and heterogeneous data series. The Mastrave project attempts to allow a more effective, quick interoperability between GNU Octave and Matlab users by using a reasonably well documented wrap around the main incompatibilities between those computing environments and by promoting a reasonably general idiom based on their common, stable syntagms. There are a couple of underlying ideas: library design is language design and vice versa (Bell labs); language notation is definitely a "tool of thought" (Iverson), in the sense that there is a feedback between programming/mathematical notation and the ability to think new scientific insights. And perhaps ethic ones.
Gridtoolbox for GNU Octave (octave–gridtoolbox) provides an methods to access the Globus Toolkit Grid middleware. Currently it focuses on data–transfer and authentication, so Octave could be used as backend for Grid computing tasks.
The Time Series Analysis (TSA) toolbox for Octave and Matlab®: The TSA toolbox is useful for analyzing (uni– and multivariate, stationary and non–stationary) Time Series. An Introductory tour to Time Series Analysis and the Download site can be found here.
The Matlab toolbox Gait–CAD is designed for the visualization and analysis of time series and features with a special focus to data mining problems including classification, regression, and clustering.
Model Transformation Tools: A set of tools for modelling dynamic physical systems using the bond–graph methodology and transforming these models into representations suitable for analysis, control and simulation. These tools use, and generate m files for, GNU Octave.
YALMIP is a modelling language for advanced modeling and solution of convex and nonconvex optimization problems. It is implemented as a free (as in no charge) toolbox for MATLAB. The main motivation for using YALMIP is rapid algorithm development. The language is consistent with standard MATLAB syntax, thus making it extremely simple to use for anyone familiar with MATLAB. Another benefit of YALMIP is that it implements a large amount of modeling tricks, allowing the user to concentrate on the high–level model, while YALMIP takes care of the low–level modeling to obtain as efficient and numerically sound models as possible.
jamovi is a new "3rd generation" statistical spreadsheet. designed from the ground up to be easy to use, jamovi is a compelling alternative to costly statistical products such as SPSS and SAS.
quantum–octave is a set of GNU Octave functions for simulating quantum computers.
GD–Octave is a library glue for exporting GD library functions into Octave. It features string and text rendering to the PNG, JPEG, GIF, and WBMP image formats. Line, Point, Arc, Polygon, and Fill are supported as primitives.
SEIZMO is a Matlab and GNU Octave based toolbox encompassing a collection of over 700 functions that provide a framework for seismic data preparation, quality control, and analysis akin to that of Seismic Analysis Code with a focus on passive source seismology at regional and global scales (where earthquakes and ambient noise are the sources). There are numerous functions for reading/writing standard seismic data formats, displaying and editing metadata, plotting seismograms, creating animations, data processing, and interactive analysis. Data processing capabilities include correlation, convolution, deconvolution, detrending, differentiation, integration, interpolation, resampling, filtering, merging, response transferring, rotation, stacking, spectral analysis, tapering, and windowing. The toolbox contains collections of functions for arrival time determination and quality control with cross correlation and cluster analysis, Rayleigh wave two plane–wave analysis, seismic ambient noise processing, and frequency–wavenumber analysis. SEIZMO utilizes direct access to the TauP toolkit to administer predicted arrival times, raypaths, pierce points, and travel time curves for several widely recognized 1D seismic earth models. Mapping in SEIZMO draws on the M_Map toolbox. The seismology toolbox also incorporates several 3D mantle models, a catalog of moment tensors from the Global CMT project, and a database of instrument responses available through IRIS. There are functions to aid in rapid prototyping and customization for new functions and documentation for every function is accessible through the inline help system.
SWRC Fit: The soil hydraulic parameters for analyzing water movement in variably saturated soil can be determined by fittig soil hydraulic model to a soil water retention curve. SWRC Fit performs nonlinear fitting of 5 soil hydraulic models to measured soil water retention curve. This software is primarily intended for scientists in the field of hydrology and geoscience to help their research. It may also be used for educational purposes.
Solving Partial Differential Equations with Octave by John Weatherwax
GeoPDEs is a suite of software tools for research on Isogeometric Analysis of PDEs. It provides a common and flexible framework for implementing and testing new isogeometric methods in different application areas. GeoPDEs is written in Octave and fully compatible with Matlab. The suite consists of a set of interrelated packages. The main package, geopdes_base, defines the basic data–structures and methods, and should also serve as an entry point for understanding the implementation of an Isogeometric Analysis code. Other packages deal with applications in linear elasticity, fluid mechanics and electromagnetism. A package specifically meant to allow handling multipatch NURBS geometries is also available.
Nellip is a set of functions for designing Elliptic digital filters in GNU–Octave.
lp_solve is a free (LGP) linear (integer) programming solver based on the revised simplex method and the Branch–and–bound method for the integers.
LIPSOL is a Matlab–based package for solving linear programs by interior–Point methods. For computational efficiency it uses a Fortran package by Esmond Ng and Barry Peyton at ORNL to solve large sparse linear systems. LIPSOL has been tested on the Netlib set of linear programs and has effectively solved all 95 Netlib problems.
The Time–Frequency Toolbox (TFTB) is a collection of about 100 scripts for GNU Octave and Matlab (®) developed for the analysis of non–stationary signals using time–frequency distributions. It is primary intended for researchers, engineers and students with some basic knowledge in signal processing. The toolbox contains numerous algorithms which implements various kind of time–frequency analysis with a special emphasis on quadratic energy distributions of the Cohen and affine classes, along with their version enhanced by the reassignment method. The toolbox also includes signal generation procedures, processing/post–processing routines (with display utilities) and a number of demonstrations.
The Matrix Computation Toolbox is a collection of MATLAB M–files containing functions for constructing test matrices, computing matrix factorizations, visualizing matrices, and carrying out direct search optimization. Various other miscellaneous functions are also included.
SeDuMi is a great piece of software for optimization over symmetric cones. (works with MATLAB, but can be configured to work with GNU Octave)
SOSTOOLS, a free MATLAB toolbox for formulating and solving sums of squares (SOS) optimization programs. SOSTOOLS can be used to specify and solve sum of squares polynomial problems using a very simple, flexible, and intuitive high–level notation. Currently, the SOS programs are solved using SeDuMi or SDPT3, both well–known semidefinite programming solver, with SOSTOOLS handling internally all the necessary reformulations and data conversion.
CVX is a Matlab–based modeling system for convex optimization. CVX turns Matlab into a modeling language, allowing constraints and objectives to be specified using standard Matlab expression syntax.
SDPT3 is a MATLAB software for semidefinite–quadratic–linear programming.
EIDORS (Electrical Impedance Tomography and Diffuse Optical Tomography Reconstruction Software) are free software algorithms for forward and inverse modelling for Electrical Impedance Tomography (EIT) and Diffusion based Optical Tomography.
iso2mesh: is a free matlab/octave–based mesh generation and processing toolbox. It can create 3D tetrahedral finite element (FE) mesh from surfaces, 3D binary and gray–scale volumetric images such as segmented MRI/CT scans. iso2mesh is an open–source software developed by Qianqian Fang at the Optics Division, Martinos Center for Biomedical Imaging, Massachusetts General Hospital/Harvard Medical School.
metch is an open–source software developed by Qianqian Fang at the Optics Division, Martinos Center for Biomedical Imaging, Massachusetts General Hospital (Harvard Medical School). This toolbox can be used to register the surface mesh created from iso2mesh toolbox developed by the same author.
Neuroimaging Analysis Kit (NIAK) for Matlab and Octave is a library of functions dedicated to process neuroimaging data within Octave or Matlab(®), with an emphasis on functional magnetic resonance images (fMRI). Tools have been implemented in a modular fashion following consistent coding guidelines, such that they would integrate easily into new projects. A generic pipeline system is available to handle complex multi–stage processing and support distributed computing.
BioSig is a software library for processing of biomedical signals (EEG, ECG, etc.) with Matlab, Octave, C/C++ and Python. A standalone signal viewer supporting more than 30 different data formats is also provided.
DEB laboratory: This electronic laboratory for work on the Dynamic Energy Budget theory is a site where you can download software that may be useful for research and education purposes. It aims to facilitate the application of the theory, and to stimulate collaboration.
DEBtool is a software package written in Octave 3.2.4 and Matlab 7.3.0 that can be used to illustrate some implications of the Dynamic Energy Budget theory and to apply this theory in the analysis of eco–physiological data.
SegyMAT is a set of Matlab/Octave m–files to read and write SEG Y data following SEG Y Revision 0 and 1.
WaveLab is a collection of Matlab functions that have been used by the authors and collaborators to implement a variety of algorithms related to wavelet analysis.
Model Transformation Tools: A set of tools for modelling dynamic physical systems using the bond–graph methodology and transforming these models into representations suitable for analysis, control and simulation. These tools use, and generate m files for, GNU Octave.
MPI Toolbox for Octave (MPITB): Octave Parallel Computing with LAM/MPI and Open–MPI
The pipeline system for GNU Octave and Matlab(r) (PSOM) is a lightweight library to manage complex multi–stage data processing. A pipeline is a collection of jobs, i.e. Matlab or Octave codes with a well identified set of options that are using files for inputs and outputs. To use PSOM, the only requirement is to generate a description of a pipeline in the form of a simple Matlab/Octave structure. PSOM then automatically offers the following services: Run jobs in parallel using multiple CPUs or within a distributed computing environment. Generate log files and keep track of the pipeline execution. These logs are detailed enough to fully reproduce the analysis. Handle job failures: successful completion of jobs is checked and failed jobs can be restarted. Handle updates of the pipeline: change options or add jobs and let PSOM figure out what to reprocess! PSOM is an opensource project distributed under an MIT opensource license. There is a paper in Frontiers in Neuroinformatics that provides an overview of PSOM features and implementation. It is currently in a stable production stage and has been tested under Linux, Windows and Mac OSX (see the test page). To install PSOM, just extract the archive in a folder and add that folder to your matlab or octave search path. You're done! You may have to adapt the configuration to your local production environment. To use PSOM, you can have a look at the code of psom_demo_pipeline, or read the tutorial. PSOM is maintained by Pierre Bellec, "Unité de Neuroimagerie Fonctionnelle" (UNF), "Centre de Recherche de l'Institut de Gériatrie de Montrél" (CRIUGM), "Département d'Informatique et de Recherche Opérationnelle" (DIRO), Université de Montréal, 2010–2015. The project was started by Pierre Bellec in the lab of Alan Evans at the McConnell Brain Imaging Center, Montreal Neurological Institute, McGill University, Canada, 2008–10. Core ideas have been inspired by the Poor Man's Pipeline (PMP) project developed by Jason Lerch, which was itself based on RPPL by Alberto Jimenez and Alex Zijdenbos.
Octave IPC (Inter–process communication) Module realizes an Octave module and a C++ API that allows client applicaions to start Octave as background process to exchange data with it and execute Octave commands using IPC.
Concurrent Modules for GNU Octave, CMO for short, is a library to help developing concurrent modules for GNU Octave. These modules are run in a separate thread or process and they communicate with GNU Octave via an IPC channel. Each module can create objects that represent a module–specific object and that can be managed by the user from within GNU Octave's interpreter using an object–oriented syntax. CMO also implements an event queue within GNU Octave. These events are able to execute user–defined callback functions.
CISM_DX is a community–developed suite of integrated data, models, and data and model explorers, for research and education. The data and model explorers are based on code written for OpenDX and Octave. CISM_DX leverages and integrates many existing software packages. To use it, some study knowledge of OpenDX and/or Octave is involved. However, there are many things you can do without having to be familiar with Octave or OpenDX.
JMathLib is used to evaluate complex mathematical expressions and display the results graphically. It can be used either interactively or to interpret script files (m–files). It is a clone of Matlab, Octave, FreeMat, Scilab but written 100% in java.
GAP is a system for computational discrete algebra, with particular emphasis on Computational Group Theory. GAP provides a programming language, a library of thousands of functions implementing algebraic algorithms written in the GAP language as well as large data libraries of algebraic objects.… GAP is used in research and teaching for studying groups and their representations, rings, vector spaces, algebras, combinatorial structures, and more. The system, including source, is distributed freely. You can study and easily modify or extend it for your special use.
Macaulay2 is a software system devoted to supporting research in algebraic geometry and commutative algebra, whose creation has been funded by the National Science Foundation since 1992. Macaulay2 includes core algorithms for computing Gröbner bases and graded or multi–graded free resolutions of modules over quotient rings of graded or multi–graded polynomial rings with a monomial ordering. The core algorithms are accessible through a versatile high level interpreted user language with a powerful debugger supporting the creation of new classes of mathematical objects and the installation of methods for computing specifically with them. Macaulay2 can compute Betti numbers, Ext, cohomology of coherent sheaves on projective varieties, primary decomposition of ideals, integral closure of rings, and more.
CUDD: CU Decision Diagram Package The CUDD package provides functions to manipulate Binary Decision Diagrams (BDDs), Algebraic Decision Diagrams (ADDs), and Zero–suppressed Binary Decision Diagrams (ZDDs).
The ATLAS (Automatically Tuned Linear Algebra Software) project is an ongoing research effort focusing on applying empirical techniques in order to provide portable performance. At present, it provides C and Fortran77 interfaces to a portably efficient BLAS implementation, as well as a few routines from LAPACK.
Eukleides is a computer language devoted to elementary plane geometry. It aims to be a fairly comprehensive system to create geometric figures, either static or dynamic. Eukleides allows to handle basic types of data: numbers and strings, as well as geometric types of data: points, vectors, sets (of points), lines, circles and conics. A Eukleides script usually consists in a declarative part where objects are defined, and a descriptive part where objects are drawn. Nevertheless, Eukleides is also a full featured programming language, providing conditional and iterative structures, user defined functions, modules, etc. Hence, it can easily be extended. The Eukleides distribution mainly provides two interpreters: eukleides and euktopst. The former produces Encapsulated PostScript (EPS) files. It can also, using a converter, yield animated GIFs. The later produces PSTricks macros. It enables to include Eukleides figures into LaTeX documents.
Dr. Geo is a winning award interactive geometry software for Linux, XO laptop, Windows and Mac OS X. Written entirely in Pharo Smalltalk, Dr. Geo allows one to create geometric figure plus the interactive manipulation of such figure in respect with their geometric constraints. It is usable in teaching situation with students from primary or secondary level. It is simple and effective with some unique features as Smalltalk scripting and programming.
Asymptote is a powerful descriptive vector graphics language that provides a natural coordinate–based framework for technical drawing. Labels and equations are typeset with LaTeX, for high–quality PostScript output. A major advantage of Asymptote over other graphics packages is that it is a programming language, as opposed to just a graphics program.
Free Science/scientific visualization software on the Free Software Directory of the Free Software Foundation (FSF)
Free Mathematics/plotting software on the Free Software Directory of the Free Software Foundation (FSF)
Category: Free plotting software: From Wikipedia, the free encyclopedia
MathGL: library for scientific graphics
Graph: Plotting of mathematical functions
Veusz is a GUI scientific plotting and graphing package. It is designed to produce publication–ready Postscript or PDF output. SVG, EMF and bitmap export formats are also supported. The program runs under Unix/Linux, Windows or Mac OS X, and binaries are provided. Data can be read from text, CSV or FITS files, and data can be manipulated or examined from within the application. In Veusz plots are created by building up plotting widgets with a consistent object–based interface. The program also provides a command line and scripting interface (based on Python) to its plotting facilities. It can also act as a Python plotting module. Veusz is written in Python. Its user interface uses PyQt (Wiki) and Numpy is used to manipulate data.
PyXPlot is a multi–purpose command–line tool for performing simple data processing and for producing graphs and vector graphics. The central philosophy of PyXPlot's interface is that common tasks — for example, plotting labelled graphs of data — should be accessible via short, simple and intuitive commands which require minimal typing to produce a first draft result. At the same time, these commands also take a sufficient range of optional arguments and settings to allow these figures to be subsequently fine–tuned into a wide range of different styles, appropriate for inclusion in reports, talks or academic journals. As well as being a graph–plotting package, PyXPlot also has facilities for fitting mathematical functions to data, for numerically solving simple systems of equations, and for converting datafiles between different formats. Its mathematical environment can interpolate datasets, integrate and differentiate them, and take Fourier transforms. PyXPlot's ability to keep track of the physical units in which data are expressed, and to convert data between different units of measurement, mean that it can be used as a powerful desktop calculator.
HippoDraw provides a highly interactive data analysis environment. It is written in C++ with the Qt library from Trolltech. It should run anywhere Qt runs which is just about everywhere. This release has been tested on Red Hat Enterprise Linux 3 and 4, Fedora Core 5, Microsoft Windows XP, and Mac OS X 10.4 both native and with X Windows. HippoDraw can be used as a stand–a–lone application or a Python extension module. In the latter case, Python is effectively the scripting language for HippoDraw.
LabPlot is a free software data analysis and visualization application built on the KDE Platform. It integrates well into a KDE workspace but can just as well be used in another desktop environment. You can use LabPlot to produce publication quality plots of your data in addition to modeling mathematical functions. LabPlot allows you to import Origin data files and export plots to many different formats. LabPlot is distributed under the terms of the GNU General Public License.
SciDAVis is a free application for Scientific Data Analysis and Visualization. SciDAVis is a free interactive application aimed at data analysis and publication–quality plotting. It combines a shallow learning curve and an intuitive, easy–to–use graphical user interface with powerful features such as scriptability and extensibility. SciDAVis runs on GNU/Linux, Windows and MacOS X; possibly also on other platforms like *BSD, although this is untested. SciDAVis is similar in its field of application to proprietary Windows applications like Origin and SigmaPlot as well as free applications like QtiPlot, Labplot and Gnuplot. What sets SciDAVis apart from the above is its emphasis on providing a friendly and open environment (in the software as well as the project) for new and experienced users alike. Particularly, this means that we will try to provide good documentation on all levels, ranging from user's manual over tutorials down to and including documentation of the internal APIs. We encourage users to share their experiences on our forums and on our mailing lists.
GGobi is an open source visualization program for exploring high–dimensional data. It provides highly dynamic and interactive graphics such as tours, as well as familiar graphics such as the scatterplot, barchart and parallel coordinates plots. Plots are interactive and linked with brushing and identification.
Gephi is an interactive visualization and exploration platform for all kinds of networks and complex systems, dynamic and hierarchical graphs.
Mondrian is a general purpose statistical data–visualization system. It features outstanding interactive visualization techniques for data of almost any kind, and has particular strengths, compared to other tools, for working with Categorical Data, Geographical Data and Large Data. All plots in Mondrian are fully linked, and offer many interactions and queries. Any case selected in a plot in Mondrian is highlighted in all other plots. Currently implemented plots comprise Histograms, Boxplots y by x, Scatterplots, Barcharts, Mosaicplots, Missing Value Plots, Parallel Coordinates/Boxplots, SPLOMs and Maps.
Interactive Graphics for Data Analysis – Principles and Examples: Web Resource page for the book
QtiPlot is a professional scientific data analysis and visualisation solution. Thanks to its price defying all competition, QtiPlot is ideal for student computer labs and offers a complete alternative solution to extremely expensive proprietary software like Origin, SigmaPlot, SPSS, Regressi or Igor Pro. QtiPlot is used for teaching as well as for complex data analysis and visualisation in companies, high schools, universities and research institutes all over the world.
PLplot is a cross–platform software package for creating scientific plots. To help accomplish that task it is organized as a core C library, language bindings for that library, and device drivers which control how the plots are presented in non–interactive and interactive plotting contexts. The PLplot core library can be used to create standard x–y plots, semi–log plots, log–log plots, contour plots, 3D surface plots, mesh plots, bar charts and pie charts. Multiple graphs (of the same or different sizes) may be placed on a single page, and multiple pages are allowed for those device formats that support them.
RLPlot is a plotting program to create high quality graphs from data. Based on values stored in a spreadsheet several menus help you to create graphs of your choice. The Graphs are displayed as you get them (wysiwyg). Double click any element of the graph (or a single click with the right mouse button) to modify its properties. RLPlot is a cross platform development for Linux and Windows. Mac OsX users can find some useful information how to install RLPlot at http://naranja.umh.es/~atg/.
Fityk [fi:tik] is a program for data processing and nonlinear curve fitting.
Gnuplot is a portable command–line driven graphing utility for linux, OS/2, MS Windows, OSX, VMS, and many other platforms.
pyGtkPlot is a pygtk–based front–end for gnuplot. This project aims to a complete graphical front–end for gnuplot, capable not only of handling all its powerful features, but also of extending them by the introduction of new functionalities (like a LaTeX renderer and such…). It is the project owner's opinion that gnuplot is a handy tool especially for scientists. This means that any major help to this project can come from experienced (python) programmers that are also physicists and/or mathematicians, because these people really need a program like gnuplot, and nobody better than them know what to require from a project like pyGtkPlot.
UDAV (universal data array visualization) cross–platform program for data arrays visualization based on MathGL library. It support wide spectrum of graphics, simple script language and visual data handling and editing. It has window interface for data viewing, changing and plotting. Also it can execute MGL scripts, setup and rotate graphics and so on.
Ploticus is a free, GPL, non–interactive software package for producing plots, charts, and graphics from data. It was developed in a Unix/C environment and runs on various Unix, Linux, and win32 systems. ploticus is good for automated or just–in–time graph generation, handles date and time data nicely, and has basic statistical capabilities. It allows significant user control over colors, styles, options and details. Ploticus is a mature package, available since 1999, and version 2.40 has more than 12,000 downloads to date.
Grace is a WYSIWYG 2D plotting tool for the X Window System and M*tif. Grace runs on practically any version of Unix–like OS. As well, it has been successfully ported to VMS, OS/2, and Win9*/NT/2000/XP (some minor functionality may be missing, though).
guiqwt: Based on PyQwt (plotting widgets for PyQt4 graphical user interfaces) and on the scientific modules NumPy and SciPy, guiqwt is a Python library providing efficient 2D data–plotting features (curve/image visualization and related tools) for interactive computing and signal/image processing application development. The guiqwt library is available for Windows XP/Vista/7, GNU/Linux (official packages are available for Debian, Ubuntu and ArchLinux) and MacOS X, under the terms of the CECILL license.
PyQwt is a set of Python bindings for the Qwt C++ class library which extends the Qt framework with widgets for scientific and engineering applications. It provides a widget to plot 2–dimensional data and various widgets to display and control bounded or unbounded floating point values. PyQwt addresses the problem of integrating PyQt, Qt, Qwt, NumPy and optionally SciPy. Look at the Command Line Interface (CLI) examples and the Graphical User Interface (GUI) examples to get an idea of what you can do with PyQwt. It is highly recommended to use PyQwt with NumPy. NumPy extends the Python language with new data types to turn Python into an ideal language for numerical computing and experimentation. The beautiful general purpose programming language Python in combination with the NumPy and SciPy is more powerful than specialized tools like MatLab and IDL. The older unmaintained numerical Python extensions, numarray and Numeric, are still supported but not recommended.
matplotlib is a python 2D plotting library which produces publication quality figures in a variety of hardcopy formats and interactive environments across platforms. matplotlib can be used in python scripts, the python and ipython shell (ala matlab or mathematica), web application servers, and six graphical user interface toolkits.
K3DSurf is a program to visualize and manipulate Mathematical models in three, four, five and six dimensions. K3DSurf supports Parametric equations and Isosurfaces.
3D–XplorMath is a Mathematical Visualization program. The older original version, written in Pascal, runs only on on Macintosh computers, but there is also a newer cross–platform Java version, called 3D–XplorMath–J, that while it still has fewer features and Exhibits, we hope eventually to give it all the functionality of the Pascal version.
ATG: free software for research & teaching
ATG Web Links – no frames
Free Science software on the Free Software Directory of the Free Software Foundation (FSF)
FSF France – Free Software and science
Science Software: Free and Open Source Educational Software: Centre for OpenSource Development at CQUniversity Australia
Category: Free science software: From Wikipedia, the free encyclopedia
The OpenScience Project Software Directory: Open source scientific software
The KDE Education Project: Science
Debian Science: Provide to researchers and scientists better experience when using Debian.
Debian Science Other Links
Scibuntu is Ubuntu Linux for scientists and science students. Scibuntu is a script that adds scientific programs and other convenient tools to the plain desktop Ubuntu.
Ubuntusci is a remix of Ubuntu Linux for use by scientists. The vision of the project is that Ubuntusci (and thus Ubuntu) will become the premier choice of desktop operating system for researchers and scientists. Ubuntusci is being developed as an Ubuntu remix and all work is released as OSS. Ubuntusci differs from the standard Ubuntu desktop in that it directly support scientists by providing applications to assist them in conducting research.
Ubuntu Science/Alternatives to Proprietary Software
Free Science/physics software on the Free Software Directory of the Free Software Foundation (FSF)
Ecological Metadata Language (EML) is a metadata specification developed by the ecology discipline and for the ecology discipline.
Free Science/chemistry software on the Free Software Directory of the Free Software Foundation (FSF)
Chemistry Software: The OpenScience Project Software Directory
OpenSource Site for CML (Chemical Markup Language)
USGS Oregon Water Science Center: Web–based Alkalinity Calculator
Open Babel: The Open Source Chemistry Toolbox
Kalzium: Other Chemistry–Applications
Institute for Health and Consumer Protection — (JRC–IHCP), European Commission: QSAR Tools: The Computational Toxicology Group supports the development of QSAR and statistical analysis software tools that are potentially useful for regulatory purposes.
Institute for Health and Consumer Protection — (JRC–IHCP), European Commission: Toxmatch is a flexible and user–friendly open–source software application that encodes several chemical similarity indices to facilitate the grouping of chemicals into categories and read–across. The core functionalities include the ability to compare datasets based on various structural and descriptor–based similarity indices as well as the means to calculate pair wise similarity between compounds or aggregated similarity of a compound to a set.
Institute for Health and Consumer Protection — (JRC–IHCP), European Commission: Toxtree is a flexible and user–friendly open–source application that places chemicals into categories and predicts various kinds of toxic effect by applying decision tree approaches. Toxtree was developed by Ideaconsult Ltd (Sofia, Bulgaria) under the terms of a JRC contract. The software is made freely available as a service to scientific researchers and anyone with an interest in the application of computer–based estimation methods in the assessment of chemical toxicity.
AMBIT2 is the current version and a complete redesign of AMBIT software, includes more features and better performance. Last but not least, all the functionality is available via REST web services. AMBIT2 consists of multiple modules with well defined dependencies, which can be used in a stand alone mode or embedded in other applications. AMBIT2 modules and applications can run on any platform, supported by Java 1.6 or higher.
ChemSpider links together compound information across the web, providing free text and structure search access of millions of chemical structures.
PerlMol: Perl Modules for Molecular Chemistry
EMBOSS (The European Molecular Biology Open Software Suite) is a free Open Source software analysis package specially developed for the needs of the molecular biology (e.g. EMBnet) user community. The software automatically copes with data in a variety of formats and even allows transparent retrieval of sequence data from the web. Also, as extensive libraries are provided with the package, it is a platform to allow other scientists to develop and release software in true open source spirit. EMBOSS also integrates a range of currently available packages and tools for sequence analysis into a seamless whole. EMBOSS breaks the historical trend towards commercial software packages.